Because publishers want you to buy their product every month, comics are typically serial in nature. However, occasionally (and more often nowadays than ever before) publishers launch a comic title that is only meant to last for one issue. While ongoing series often have multiple chances to hook in new readers, the comics highlighted in this ongoing investigations only had One-Shot At Greatness!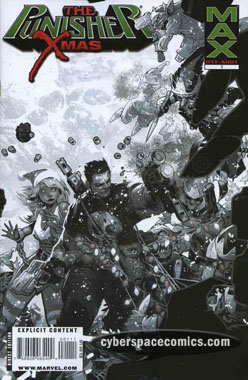 Publisher: Marvel Comics
Cover Date: February 2009
Cover Price: $3.99
Writer: Jason Aaron
Artist: Roland Boschi
*Warning! Plot Spoilers Below*
Don Maranzano has put a hit out on the head of the Chicago mob, Johnny Castellano, and his about-to-be-born son. But, before Maranzano's boys can do the deed, they're offed by the Punisher who then leads Castellano and his pregnant wife to a safe spot. In a bid to wipe out the Castellano bloodline, Maranzano ups the ante – $1M bounty on the baby's head. Meanwhile, the Punisher has led the expecting parents to a nearby stable to deliver the child and, when the hitmen come calling, he puts them down. As the bodies grow cold around them, an innocent child is brought into the world. But, will the Punisher show mercy for a change and let the parents enjoy their new baby boy … or will they be punished for their crimes, too?
There's a strange dichotomy to this tale – an innocent babe is born amid a flurry of spilled blood but, it's ultimately delivered into a family of hope. The story creates some clear parallels to Christmas – just as Herod had babies put to death while looking for the newly-born Jesus, Don Maranzano has ordered the death of the Castellano child. There's a babe born in a stable and, of course, the Punisher dispenses lead (instead of coal) to "naughty" men. The story is rather straight-forward with no real unexpected twists nor any of the dark humor that I've come to enjoy from other Punisher stories. In the end, it's just a story about a ruthless killer killing other ruthless killers in order to protect the innocent people of the world.
* I think it's worth noting that there is a mature variant cover available for this issue. The picture posted above is the "PG" cover.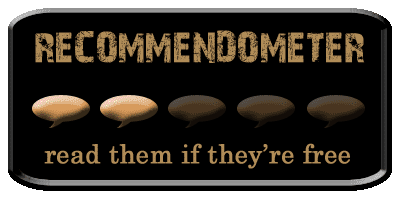 On Ebay: Punisher | Jason Aaron
On AtomicAvenue: Punisher