Because publishers want you to buy their product every month, comics are typically serial in nature. However, occasionally (and more often nowadays than ever before) publishers launch a comic title that is only meant to last for one issue. While ongoing series often have multiple chances to hook in new readers, the comics highlighted in this ongoing investigations only had One-Shot At Greatness!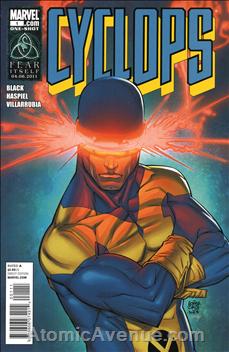 Publisher: Marvel Comics
Cover Date: May 2011
Cover Price: $2.99
Writer: Lee Black
Artist: Dean Haspiel
*Warning! Plot Spoilers Below*
Cyclops' latest sulkfest is interrupted by the path of destruction caused by Batroc the Leaper and the Circus of Crime as they race back to report to their new, mysterious leader. Cyclops hops on to a stolen (ok … borrowed) bicycle and tracks down the villains. He quickly dispatches them with his optic blast but can he defeat their boss (spoiler: It's Baron Zemo XII) without the aid of his fellow X-Men?
If you're missing the classic version of Cyclops (less cocky and more inexperienced … but still very straight-laced) or you're just jonesing for some classic "silver-age" style fun, then this is the book for you. Black and Haspiel evoke the early days of Marvel but they execute it with modern storytelling – the best of both worlds! And hey! How about that Roger Cruz cover?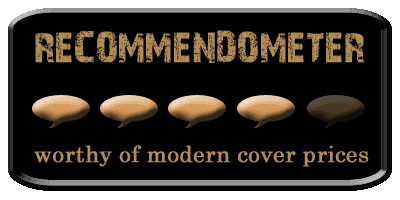 On Ebay: Cyclops
On AtomicAvenue: Cyclops