Because publishers want you to buy their product every month, comics are typically serial in nature. However, occasionally (and more often nowadays than ever before) publishers launch a comic title that is only meant to last for one issue. While ongoing series often have multiple chances to hook in new readers, the comics highlighted in this ongoing investigations only had One-Shot At Greatness!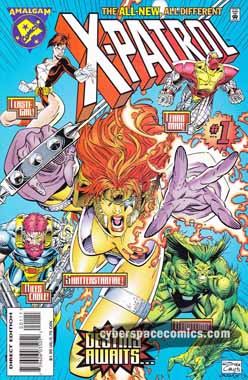 Publisher: Amalgam Comics
Cover Date: April 1996
Cover Price: $1.95
Writer: Karl Kesel with Barbara Kesel
Artist: Roger Cruz
When the DC and Marvel Universes merged in Marvel vs DC, a new one was created: the Amalgam Universe. This one-shot combined Doom Patrol with X-Force.
*Warning! Plot Spoilers Below*
A soldier from the future (Niles Cable) and a wealthy, size-changing heroine from the present (Janet Van Dyne, Elasti-Girl) gather a group of heroes together in the hope of creating a different, better future for mankind. The group includes Shatterstarfire (a combination of Shatterstar and Starfire), Beastling (the Beast & Beast Boy), Dial H.U.S.K. (Husk & Dial H For Hero), and Ferro Man (Colossus & Ferro). Their first mission is to stop Doctor Doomsday before he can create an army of super-powered humans from alternate dimensions.
Here's another standard origin story. Not only does it show the creation of the team but, a page is dedicated to each member's origin, as well. There's a little bit of action at the end but the real star here is characterization. Beastling and Elasti-Girl are fleshed out enough in just a few pages to create a lot of fun (and even some depth). That, coupled with the great slick art would bring me back for a second issue.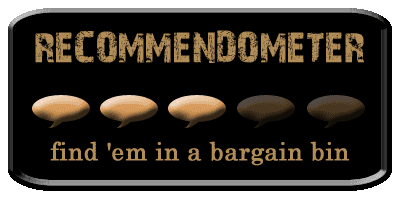 On Ebay: Amalgam | Karl Kesel | Barbara Kesel | Roger Cruz
On AtomicAvenue: Amalgam Comics