Because publishers want you to buy their product every month, comics are typically serial in nature. However, occasionally (and more often nowadays than ever before) publishers launch a comic title that is only meant to last for one issue. While ongoing series often have multiple chances to hook in new readers, the comics highlighted in this ongoing investigations only had One-Shot At Greatness!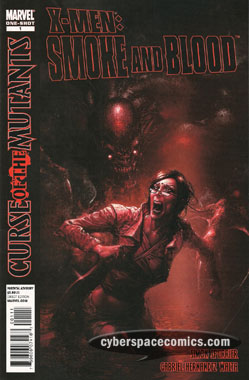 Publisher: Marvel Comics
Cover Date: November 2010
Cover Price: $3.99
Writer: Simon Spurrier
Artist: Gabriel Hernandez Walta
*Warning! Plot Spoilers Below*
A power outage traps Dr. Kavita Rao, Madison Jeffries and Doctor Nemesis in their lab with their captive vampire. Only, it's not so captive now – thanks to the lack of electricity. They must survive being locked up, as the vampire stalks them in the dimly lit laboratory. Can they figure out a way to neutralize the threat before they're all killed?
I haven't read a current X-Book in years so the only character I was familiar with was Jeffries (I know him as Box from his tenure with Alpha Flight). That being said, this makes a much better survival-horror story than an X-story. Once I managed to shift gears from X-MEN X-MEN X-MEN to SCARY HORROR TERROR, I was able to enjoy the tale for what it was. But, it certainly took me quite a few pages to get to that point. Clayton Crain's cover art is spectacular! But, it makes Walta's interior artwork look even that much worse in comparison. Although, once I mentally switched gears from x-story to horror story, the artwork seemd a better fit. The last question remaining is: Is this important to the Curse of the Mutants storyline? Only in the sense that our heroes discover a way to neutralize the "telepathic virus" that the vampires have developed.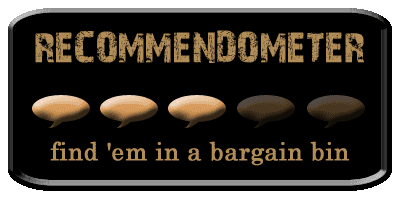 On Ebay: Curse of the Mutants | Simon Spurrier
On AtomicAvenue: X-Men