Because publishers want you to buy their product every month, comics are typically serial in nature. However, occasionally (and more often nowadays than ever before) publishers launch a comic title that is only meant to last for one issue. While ongoing series often have multiple chances to hook in new readers, the comics highlighted in this ongoing investigations only had One-Shot At Greatness!
Publisher: Marvel Comics
Cover Date: March 2002
Cover Price: $2.25
Writer: C.B. Cebulski
Artist: Jeff Matsuda
*Warning! Plot Spoilers Below*
Rogue has fled the X-Men because they've been unable to help her control her powers. She's sought the aid of Amanda Sefton (a sorceress) and her foe, Magnus (an electromagnetic demon). Storm surmises that Magnus will attempt to take over Rogue's physical form and, once he's "grounded" in a body, Amanda Sefton will destroy him (along with Rogue's body) to take her revenge. So, the X-Men race off to save their teammate. But, first they must battle through Sefton's team of villains, the Azure (Nightcrawler, Mystique, and the Beast). Afterwards, they realize that Magnus has returned … but not in Rogue's body … he's in Colossus. And, the only thing that can stop him is Rogue with borrowed Phoenix powers!
This is probably the second best Mangaverse one-shot … but that's not very high praise. There's a lot going on here, plenty of characters to juggle and almost no characterization. It almost seems like halfway-decent fan-fiction. Perhaps the best part about this book is the opportunity for Matsuda to redesign the X-Characters. Unfortunately, most of them are fairly unimpressive or, at least, not much different than their established looks. But, I did take note of Cyclops' cool (and unique) new look along with Storm's afro puffs.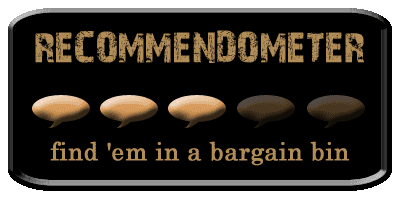 On Ebay: Mangaverse | X-Men | Jeff Matsuda
On AtomicAvenue: Mangaverse