During the speculator boom in the 1990s comic book market, publishers enhanced comic covers to increase sales. These gimmicks included shiny foil, holograms and even pop-ups! But, one of the coolest enhancements was the glow in the dark cover. Let's shed some light on the subject, shall we?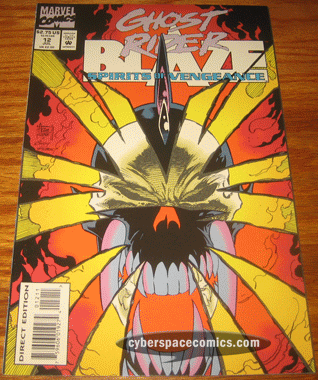 Publisher: Marvel Comics
Cover Date: July 1993
Cover Price: $2.75
Cover Artists: Adam Kubert, Andy Kubert
In the late 1980s and early 1990s, it was the "cool thing" to create an edgier, modern version of a classic character. Spider-Man had Venom. Iron Man had War Machine. Thor had Thunderstrike. Cap had U.S.Agent. And Ghost Rider? He got Vengeance.
In this same time period, Ghost Rider books were hot and several spin-off series were being published. One such spin-off featured the alter-ego of the original Ghost Rider alongside the newest incarnation. Throw in Vengeance and you've got yourself a whole lotta leather and motorcycles. Oh … and make it glow in the dark, too!
On Ebay: Ghost Rider