Not every comic writer or artist starts at the top, working on books like Batman or X-Men. In fact, most don't even start at Marvel or DC. Here's a look at some work by comic book creators … before they were stars.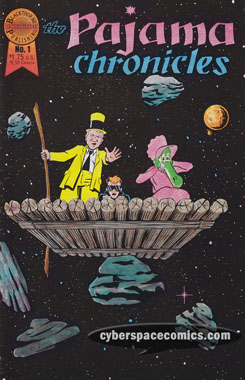 Ed Brubaker won the Eisner Award for Best Writer two years in a row (2007 and 2008). His work on Captain America and Daredevil strongly encouraged sales and hype on those titles and his creator-owned work, Criminal & Incognito, have found large audiences, as well.
But, back in 1987, Brubaker launched an ongoing title that never even made it to the second issue. It's hard to imagine that happening today but, at the age of 21, this was Brubaker's first published comics work. He provided both the story and the art for the Pajama Chronicles, which was published by Blackthorne in 1987.
On Ebay: Ed Brubaker