Because publishers want you to buy their product every month, comics are typically serial in nature. However, occasionally (and more often nowadays than ever before) publishers launch a comic title that is only meant to last for one issue. While ongoing series often have multiple chances to hook in new readers, the comics highlighted in this ongoing investigations only had One-Shot At Greatness!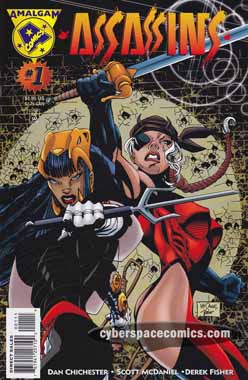 Publisher: Amalgam Comics
Cover Date: April 1996
Cover Price: $1.95
Writer: D.G. Chichester
Artist: Scott McDaniel
When the DC and Marvel Universes merged in Marvel vs DC, a new one was created: the Amalgam Universe. This one-shot combined Wonder Woman and Storm of the X-Men into one concept.
*Warning! Plot Spoilers Below*
Dare (a female combination of Daredevil and Deathstroke) and Catsai (combining Elektra with Catwoman) have been hired to kill the criminal mayor of New Gotham: Enigma Fisk, the Big Question. They've got to fight their way up through dozens of floors on their way to his high-rise, each one armed with super-powered criminals sent to kill them. As the battle nears the boss villain, the question still remains: Who Hired Them? And, in the vicious final battle, it seems as if one of the girls might not make it out alive…
I really enjoyed Scott McDaniel's detailed and unique work and it was enjoyable to see the combos he came up with for the throw-away villains (Bullseye/Deadshot, Cable/Manhunter, etc). D.G. Chichester, the writer managed to throw in a bit of a twist by unveiling who hired the assassins but, the story seemed pretty self-contained and didn't raise much interest for subsequent issues.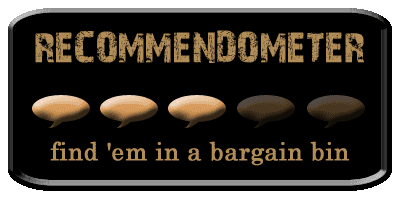 On Ebay: Amalgam | D.G. Chichester | Scott McDaniel
On AtomicAvenue: Amalgam Comics