Not every comic writer or artist starts at the top, working on books like Batman or X-Men. In fact, most don't even start at Marvel or DC. Here's a look at some work by comic book creators … before they were stars.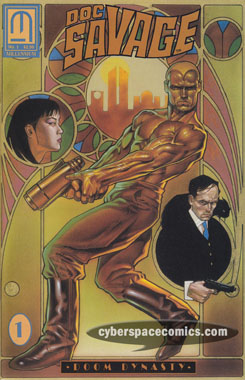 Mike Wieringo's unique style is well-known in the comics industry. Before passing away in 2007, he worked on plenty of high-profile comic titles including the Sensational Spider-Man, Fantastic Four, the Flash, and Robin. He also launched a great, creator-owned titled called Tellos, alongside Todd Dezago.
Prior to his big break into DC Comics with his run on the Flash, he pencilled Millennium's Doc Savage: Doom Dynasty, a two issue mini-series from 1991.
On Ebay: Mike Wieringo | Doc Savage