During the speculator boom in the 1990s comic book market, publishers enhanced comic covers to increase sales. These gimmicks included shiny foil, holograms and even pop-ups! But, one of the coolest enhancements was the glow in the dark cover. Let's shed some light on the subject, shall we?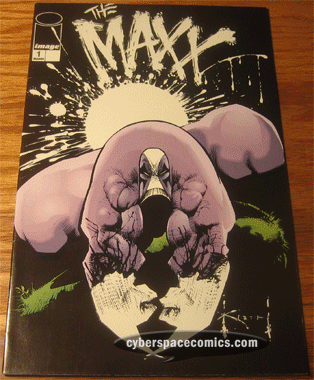 Publisher: Image Comics
Cover Date: March 1993
Surprisingly enough, one of my favorite comics series came out of the Image Comics glut of the early 1990s. Sam Kieth's the Maxx, however, is a read unlike any other comic you've experienced. Besides the great, unique art that Kieth is capable of, the story is quite far removed from your typical super hero book and delves into lots of psychological and emotional concerns. I can't recommend it enough. To celebrate its first issue, a glow in the dark variant was published.