With years spent reading single issues here and there, juggling storylines of dozens of titles, I decided it was time to find a better way to read comics. So, it was off to the back issue bins armed with the longest want list you've ever seen! Putting together series after series and reading them in their complete goodness, I was reborn as the Retro-Reader!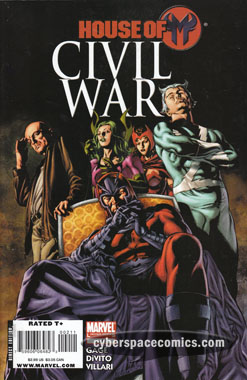 Publisher: Marvel Comics
Number of Issues: 5
First Issue: November 2008 ($2.99)
Last Issue: March 2009 ($2.99)
Writer: Christos Gage
Artist: Andrea Di Vito
*Warning! Plot Spoilers Below*
A youthful Magneto begins to build up a following of mutants who are sick of being persecuted. He's joined by his children (Pietro, Wanda and Lorna), Charles Xavier and many other familiar faces. Together, they free the enslaved mutants of Genosha and declare the country as theirs … a safe haven for all mutants. Magneto now faces the uphill battle of getting the United Nations to recognize his country as a valid entity. Meanwhile, the U.S. has launched an all-new series of non-metallic Sentinels to destroy the growing mutant threat.
The Bad: The only thing bad here is the original series that spawned it. This series was surprisingly quite good!
the Good: Andrea Di Vito's artwork here is very well done. I'm both impressed by and happy to see how many mutants he's drawn into this series. Since this is an alterniverse story, no character is safe … which throws a nice sense of danger into the mix.
The Verdict: This series chronicles the initial rise to power of Magneto and his children (the later stages of which were featured in the House of M mini series). Not being a fan of the first title, I was reluctant to read through this one but I was most pleasantly surprised! Gage is becoming a writer I consistently enjoy. Even though it's an alterniverse story, Magneto fans should not ignore this one.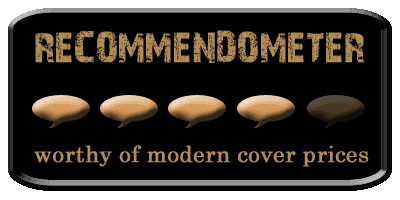 On Ebay: House of M | Christos Gage | Magneto