Not every comic writer or artist starts at the top, working on books like Batman or X-Men. In fact, most don't even start at Marvel or DC. Here's a look at some work by comic book creators … before they were stars.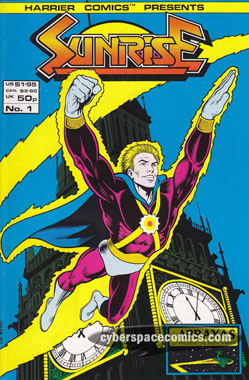 Grant Morrison has written important and critically acclaimed runs on Animal Man, Doom Patrol, JLA, the X-Men as well as many others. He's had notable creator-owned works including the Invisibles, WE3 and Zenith.
According to his Wikipedia entry, his first published work was for Near Myths in 1978 but, he didn't break into mainstream American comics until the late 1980s.
Prior to his ground-breaking runs on pre-Vertigo DC titles, he was published in Harrier Comics' Sunrise from 1987. But, he didn't write the main feature, Sunrise. No. He wrote the back-up story entitled, Abraxas, teamed with artist, Tony O'Donnell. The series only lasted two issues.
On Ebay: Grant Morrison