Because publishers want you to buy their product every month, comics are typically serial in nature. However, occasionally (and more often nowadays than ever before) publishers launch a comic title that is only meant to last for one issue. While ongoing series often have multiple chances to hook in new readers, the comics highlighted in this ongoing investigations only had One-Shot At Greatness!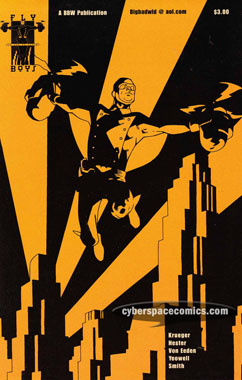 Publisher: Big Bad World Productions
Cover Date: 1999
Cover Price: $3.00
Writer: Jim Krueger
Artist: Phil Hester
*Warning! Plot Spoilers Below*
In 1933 London, a young boy plants an idea in Ian Fleming's mind. Nine years later, that idea has come to its fruition in the form of the Fly Boys – a squad of British soldiers armed with flying suits. The story follows the group on a recon mission over Castle Ausblick. However, everything doesn't go as planned and the Fly Boys find themselves attacked by the Germans, who are hoping to capture the Fly Boy technology for themselves.
Well, this is certainly a unique comic book. It's laid out in the "wide-screen" style and only has 12 story pages. There are no ads but it includes four pages of sketches accompanied by writings from Krueger about the idea behind Fly Boys. Plot-wise, it's a neat bit of retro-fitting WWII history with some nifty flying technology but the book fails to establish much else. Although, to be fair, we're only working with 12 pages, here. As always, Phil Hester's art is seemingly basic at first but the more you study it, the more you unravel. Krueger could have something cool on his hands here but, 12 pages of story is just not enough to hook me.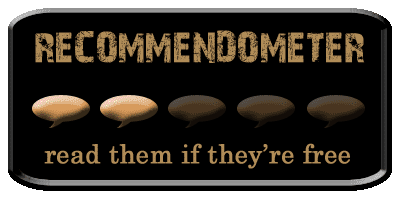 On Ebay: Fly Boys | Jim Krueger | Phil Hester