With years spent reading single issues here and there, juggling storylines of dozens of titles, I decided it was time to find a better way to read comics. So, it was off to the back issue bins armed with the longest want list you've ever seen! Putting together series after series and reading them in their complete goodness, I was reborn as the Retro-Reader!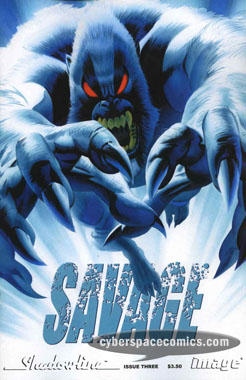 Publisher: Image Comics
Number of Issues: 4
First Issue: October 2008 ($3.50)
Last Issue: January 2009 ($3.50)
Writer: Jeff Frank, Steve Niles, Dan Wickline
Artist: Mike Mayhew
*Warning! Plot Spoilers Below*
Herds of werewolves have been settling into towns and cities, quietly gathering power and influence. In Arcana, Texas, a mysterious man named Sam has shown up with the intention of eliminating the evil that the werewolves represent. But, in his savage attacks on the weremen, it becomes apparent that he's no ordinary man, either. In fact, he's a shapeshifter, as well – some may describe him as a yeti or Bigfoot. However, he's aware that larger forces are at work that want him eliminated. With his time growing short, Sam selects his successor … but, will he be able to impart enough training in his protege before the fight is taken out of him?
The Bad: Once you get past the initial story plot of Bigfoot vs werewolves – there isn't much more of a hook.
The Good: I always enjoy a good versus story – and Bigfoot vs Werewolves is one I haven't seen before – so that was the initial point of interest that caught my eye. Mike Mayhew's painted covers are very cool looking and summon up a great feeling of intensity.
The Verdict: This mini-series only feels like issues #1-4 of a much larger story that hasn't been told yet. It's clear that there is a lot more to be uncovered about some of the characters and forces that are only briefly mentioned. However, I don't get that feeling about the new main character. By the end of the book, he's become the main focal point – but I don't feel like his story has much of a future purpose. Sure, someone's out to get him … but, he himself, is now a drifter of sorts. Artwise, Mayhew's covers suck you in but his interior pencils can never hope to live up to the painted art on the front. Unfortunately, this series is pretty high on concept but low on delivery.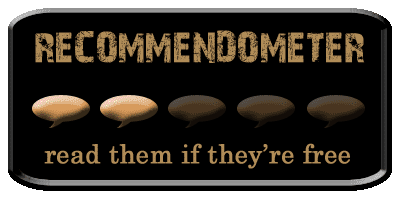 On Ebay: Steve Niles | Bigfoot | Mike Mayhew