Because publishers want you to buy their product every month, comics are typically serial in nature. However, occasionally (and more often nowadays than ever before) publishers launch a comic title that is only meant to last for one issue. While ongoing series often have multiple chances to hook in new readers, the comics highlighted in this ongoing investigations only had One-Shot At Greatness!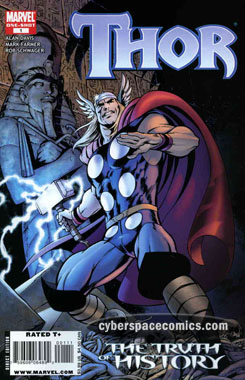 Publisher: Marvel Comics
Cover Date: December 2008
Cover Price: $3.99
Writer: Alan Davis
Artist: Alan Davis
*Warning! Plot Spoilers Below*
Four thousand years ago, Volstagg the Voluminous inadvertently fell through a mystic gateway controlled by Nedra, Queen of Jotunheim. The gateway transported him to Egypt, where he was captured by the natives in order to be sacrificed to a giant griffin. To save their friend, Thor, Fandral and Hogun have to battle against Pharaoh Neb-Maat's forces of soldiers, mutates as well as the afore-mentioned griffin. The battle results in a storm that bring life to this drought-ridden country and reveals the mystery of the Sphinx itself.
Alan Davis delivers a double-sized tale in the spirit of classic silver-age and bronze-age Thor stories. His drawings continue to display his excellent and unique style and his inclusion of the Warriors Three alongside Thor in this adventure was much appreciated. There's plenty of action to be had as well as a fun theory behind the mystery of the Sphinx. To top it all off, he included cameos by Stan Laurel and Oliver Hardy as modern-day Egyptologists.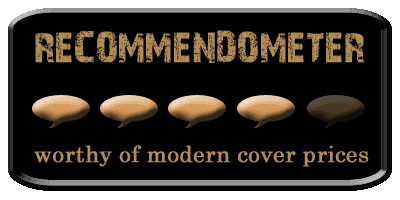 On Ebay: Thor | Alan Davis