With years spent reading single issues here and there, juggling storylines of dozens of titles, I decided it was time to find a better way to read comics. So, it was off to the back issue bins armed with the longest want list you've ever seen! Putting together series after series and reading them in their complete goodness, I was reborn as the Retro-Reader!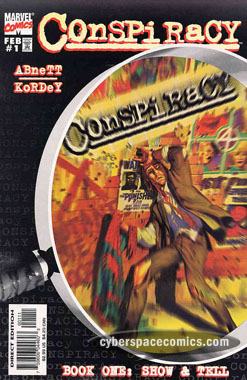 Publisher: Marvel Comics
Number of Issues: 2
First Issue: February 1998 ($2.99)
Last Issue: March 1998 ($2.99)
Writer: Dan Abnett
Artist: Igor Kordey
*Warning! Plot Spoilers Below*
A freak accident at the Daily Bugle leads Mark Ewing to discover files that lead open the door to a conspiracy theory that could be connected to the origins of nearly every Marvel super hero and villain. The theory suggests that a group called Control was secretly put together with members including Howard Stark, Bolivar Trask, General "Thunderbolt" Ross, and others. It purports that Control put together events that led to the "accidental" creation of the Fantastic Four, the Incredible Hulk, Ant-Man, Iron Man, etc!
Ewing's investigation leads him to bases and hideaways previously used by the Hulk, Thanos and others. Admittedly, the theory does sound too far-reaching. How could all of these events (created by all manner of experiments with unknown technology and forces) be controlled by one small group? Well, if there's no truth to the concept … then why is S.H.I.E.L.D. trying to kill him?
The Bad: A series like this leaves you with a strong desire for a follow-up. A desire that will never be fulfilled.
the Good: Igor Kordey's paintings are absolutely beautiful. He utilizes an excellent understanding of lighting and shadows.
The Verdict: What a great read! It's told in a somewhat pulpish style and it touches base with a LOT of characters from the Marvel Universe. The theory laid out is an interesting one – was the creation of the Marvel Universe orchestrated by a small group of powerful people? This is no random shot in the dark, here. No! Abnett reaches deep into Marvel continuity and is able to proffer some interesting concepts that makes the claim plausible. And, lest you think it's just two issues of conspiracy theories, the story also takes you on quite an adventure as the investigation unfolds. It's a fast-paced, edge-of-your-seat thriller and I want more!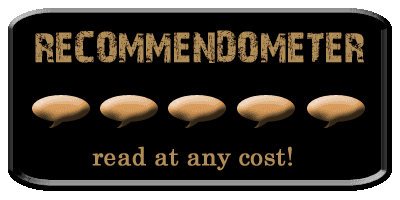 On Ebay: Conspiracy | Dan Abnett | Igor Kordey
On AtomicAvenue: Conspiracy