Some of the best parts of movies like Old School and Zombieland are their unexpected celebrity cameos. The same thing happens in comics, every once in a while. Here's a look at another Celebrity Cameo!
Sean Young is probably best known for her role as Rachel in Blade Runner. She was originally cast as Vicki Vale in Tim Burton's Batman but, an injury caused her to drop out – she was replaced by Kim Basinger. Intent on being in a Batman film, Young later appeared on the Joan Rivers Show wearing a Catwoman outfit, in an attempt to be cast as the character in Tim Burton's Batman Returns. Supposedly, she even showed up at the Warner Brother offices in the costume, trying to land the role.
In Peter David's excellent run on X-Factor, Strong Guy claimed that he had spent some time with Young. And, in issue #79, she showed up for a date … in the Catwoman outfit.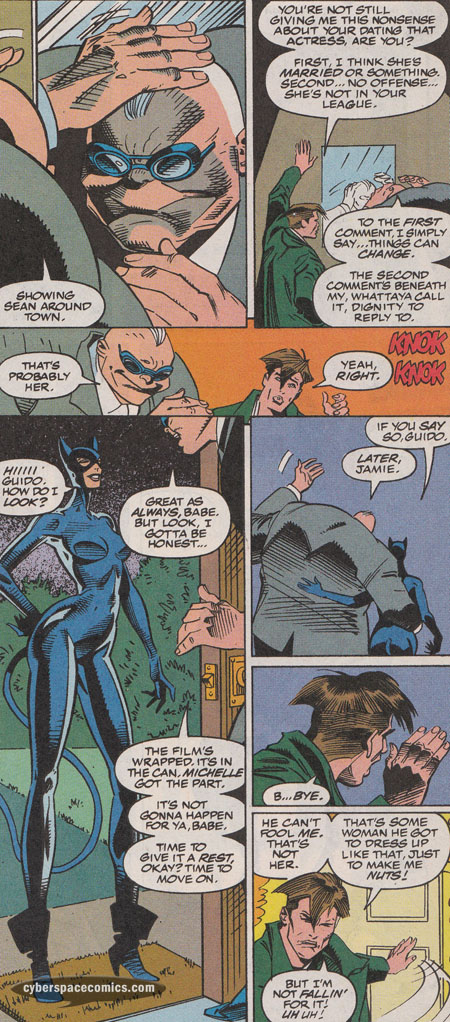 On Ebay: X-Factor
On AtomicAvenue: X-Factor